The world of mods has once again seen a new marvel thanks to a Spiderman fan who dropped a beautiful creation. He created one of the most interesting spiderman mods, allowing fans to have a hands-on experience while playing.
ADVERTISING
The article continues below this ad
Spiderman Remastered was one of the most anticipated games of the year. After a successful run in console markets, the franchise decided to release it on PC as fans constantly asked for the same thing. They wanted to try their hand and understand why the title received the title of "game of the year" in itself and enjoy the game on their devices. As a result, Insomniac dropped the release a few months ago, attracting multiple fans at once.
ADVERTISING
The article continues below this ad
The game received tremendous response upon release as fans were overwhelmed playing the character. This contributed to the growth of its community, which then introduced various tricks/mods for the same. JediJosh's recent video may be the best example to prove it, as he showcased Spiderman in FPS mode.
Avid Spiderman Fan Creates an FPS Masterpiece in Spiderman Remastered
The mods industry has seen a huge tilt over the years as thousands of users have shown interest in them. They created some exciting designs, something fans wanted to be real.
DIVE DEEPER
Jedijosh920, an avid Spiderman fan, has contributed enough to the mod industry with his outstanding Spiderman mods. He introduced the game in different styles while making things look real that no one expected.
His recent creation is the best example of this, as he created an FPS version of Spiderman Remastered. It showcased the entire city through Spidey's eyes as he leapt through buildings, weaving his way through traffic.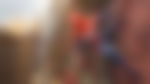 The creator received an overwhelming response as fans showed their support in the comments section. Khamar Sinclair also teased his achievement on Twitter, showing it off to millions of fans on the app. Here's how fans reacted.
Reminds me of a sound gen first person saltydk mod played

— Dieses🏳️‍🌈|SONIC UNLEASHED #1 FAN (@pausedmygametbh) September 17, 2022
I know it's confusing but I have to try this/see someone try this in VR

— Andrés of (Earth-8096) (@artmachine8096) September 17, 2022
ADVERTISING
The article continues below this ad
It's so cool. People who say "oh no it makes me sick" are weak🤷🏽

– The Hidden (@JacobAuditore19) September 17, 2022
With Josh introducing a first person view for Spiderman Remastered, it will be interesting to see what the next modder might have in store for us. After all, we know art knows no bounds, and you never know what might surprise you!
ADVERTISING
The article continues below this ad
WATCH THIS STORY: The best open-world games on PlayStation, Xbox and PC
What do you think about this? Are you a fan of this mod? Let us know your opinions in the comments section.